Re: not workung images
---
[ Follow Ups ] [ Post Followup ] [ The QuadraSynth Forum ] [ FAQ ]
---
Posted by Ben Weaver on April 14, 2006 at 09:16:27:
In Reply to: Re: not workung images posted by minorityvictim on April 13, 2006 at 14:49:51:

If you use the standard "swap.exe" program, then you'll probably end up with card images that are one byte too large. You can try my "img2bin.exe" program, which does the same job, but gives the right sized output files.
Take a look at my page www.benweaver.info/alesis
Ben
~~~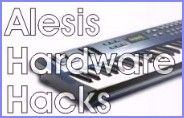 : Thanks, I got the pretec card and tried the xanga-images. Thought they should work. Also some Rixter-Images from the Electic Donkey-Horse. I guess all should be allright then, am I wrong?
---
---
This is the old QS-Forum Archive
Please post messages on the new QuadraSynth Forum